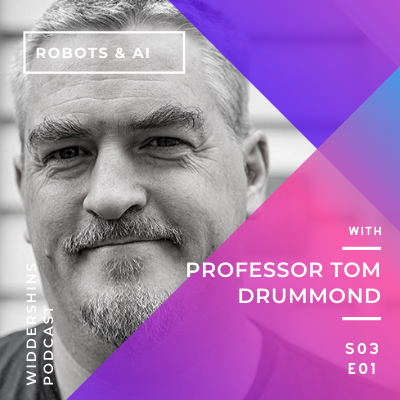 This week I dive into the future of AI and Robots with Professor Tom Drummond, Head of the Department of Electrical and Computer Systems Engineering at Monash University, where he is also Chief Investigator and Monash Node Leader for the ARC Centre of Excellence in Robotic Vision. His research interests include High-Performance Computing, Machine Learning, and Computer Vision, with a particular emphasis on real-time systems for Augmented Reality, Robotics, and Assistive Technologies.
This week's podcast is bought to you by our sponsors and preferred retailers Wordery and the book depository. The book who's theme we are reflecting on this week is The Culture Series by Ian M Banks which is centered on Artificial Intelligence (in the books they are called the 'minds') where the robots control the universe and AI are accepted as citizens in the series with incredible authority and wisdom.
My conversation with Tom Drummond is centered around the ethical dilemmas of AI and Robots governing the world, driving our cars and potentially participating in society alongside humans.
Further Reading and Resources:
This episode is based on The Culture Series and can be purchased 
here.
See more from Professor Tom Drummond

Follow Widdershins and please Rate and Review us in your favourite Podcast app so others can easily find Widdershins!