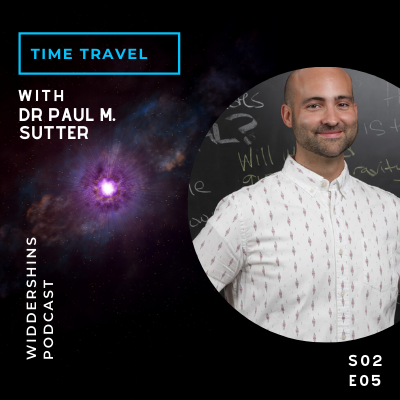 This Week on Widdershins Podcast I chat about time travel with the hilarious host of YouTube's 'Ask A Spaceman' with over 30,000 subscribers. Dr. Sutter is an astrophysicist and is known for his commentary on time travel. In fact, it was Dr. Sutter's episode on time travel here that convinced me that he absolutely must share his ideas on Widdershins Podcast. 
 Further Reading and Resources:
This episode is based on The Time Machine and can be purchased 
here.
The article we talk about in the episode from Space.com can be found
here
and Dr Sutters YouTube channel 'Ask a Spaceman' can be found
here.
See more from Dr Paul M. Sutter:

Follow Widdershins and please Rate and Review us in your favourite Podcast app so others can easily find Widdershins!